_________________________________________________________________________________________________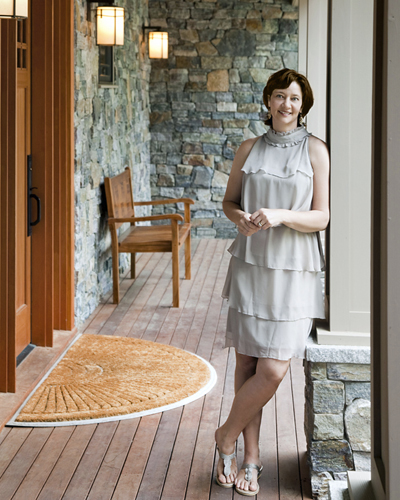 Boston Interior Designer
The process of working with a designer should be both rewarding and enjoyable. Jenn's professionalism and enthusiasm for
architectural design
and tradition is coupled with an appreciation of today's casual, sustainable living. She is both passionate about beautiful interior design and highly practical.
Jenn grew up in New York City and spent her summers by a lake in Maine. Her perspective on traditional architecture and interior design is influenced by her extensive travels. She has lived in the UK, Italy, and India, and is always planning her next adventure.

Jenn is a professional member of the American Society of Interior Designers. In 2002 she joined a select group of
interior designers in Boston
, receiving her certification from the National Council on Interior Design Qualification (NCIDQ #018513). Sacris Design projects have been featured in New England Home, Northshore Home, and New Hampshire Home Magazines and have received regional design and building awards.
Jenn earned a Bachelor of Arts in Religious Studies from the University of Virginia, studied at the University of St. Andrews in Scotland, and graduated Magna Cum Laude with a Bachelor of Science from the CIDA accredited Interior Design Program at Endicott College.

Copyright 2022 Sacris Design:  Interior Design MA.  All Rights Reserved.

20 Glenwood Street, Amesbury, MA  01913